The Chinese Real Estate Professionals Society of Ontario (CREPSO) is a non-profit membership organization incorporated in 1983 to facilitate and promote co-operation and networking among Chinese real estate professionals. To encourage co-operation and friendship among all Chinese real estate professionals in Ontario; to assist in the exchange of ideas, experiences, and information in order to enhance the business image of all members and to serve as a bridge between East and West in developing business opportunities.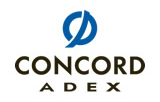 in association with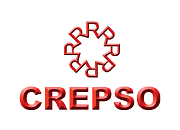 presents a member seminar
Mortgages & Taxes
Tuesday, May 16, 2017
Concord Park Place Presentation Centre
1001 Sheppard Ave East, North York
Session 1: 11:00 am - 12:30 pm
Session 2: 2:30 pm - 4:00 pm
speakers
Ronald Lee, owner of iBroker Power Capital Inc.will speak about difficulties faced by first time home buyers trying to obtain conventional mortgages from major banks. He will offer advice and solutions
Kenny Wan, Chartered Accountant. Kenny will focus on the new proposed provincial tax for non residents (NRST), as well as speaking on taxes in general..